New Adventures announce Cygnet School - a new training programme for young people
New Adventures has announced its brand-new training programme, Cygnet School. It is a dance training programme for young people predominantly from backgrounds with limited access to arts provision, and has been developed as part of the company's commitment to increase diversity in the sector and provide equity of opportunity. This programme fills a fundamental gap between young people participating at a grass roots level through New Adventures' engagement work and those who progress onto vocational training.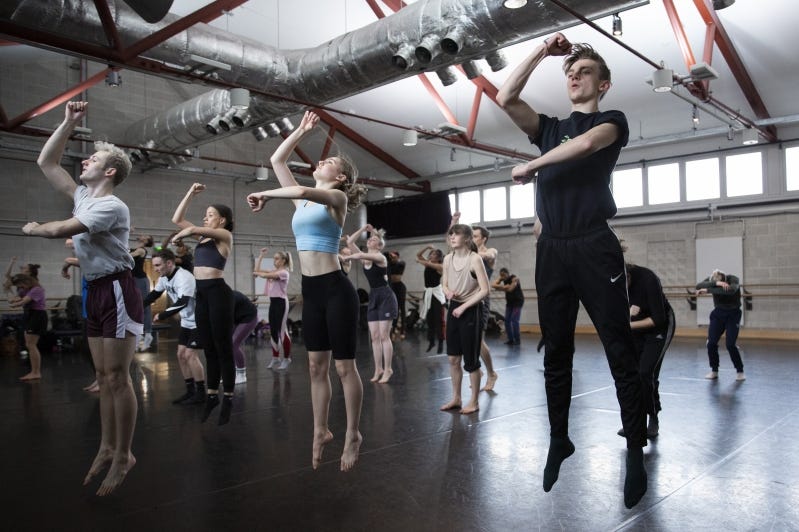 The first cohort of 12 dancers aged 12 - 24 from across the UK will take part in an annual programme of monthly workshops and holiday residencies at The Marlowe Theatre, launching in July 2021. Cygnet School will harness raw potential, enabling participants to develop a breadth of creative performance skills and a passion for dance to equip them with a range of skills and training to progress into the second year of Cygnet School training or onwards. This might be other New Adventures pathways including Swan School, or other creative opportunities and vocational training across the dance sector.

Participants have been identified through New Adventures' wider participation work, including the Sadler's Wells Curtain Raiser, 2020 (residency and response piece to New Adventures' production of The Red Shoes); Civil Blood, 2019 (performance partnership with Dance United Yorkshire and Studio 3 Arts, London); Romeo and Juliet auditions, 2019 (engaging 80 of the finest emerging artists aged 16-19 alongside professional dancers over 13 UK cities); and Dancers in Residence, 2018 (entire school performance programme with William Patten Primary School).

The launch of Cygnet School is an important cornerstone in the company's commitment to increasing diverse representation within the arts. It is principally funded by The Dorfman Foundation and will be resident at The Marlowe Theatre in Canterbury for the next three years. New Adventures is an associate company at The Marlowe and this new three-year programme will see both organisations build on previous collaborations which have included; the Romeo And Juliet local cast (2019), Cinderella Curtain Raiser (2018) and Lord of the Flies (2014).