New partnership for Birmingham Royal Ballet and Royal Academy of Dance
Birmingham Royal Ballet and the Royal Academy of Dance have announced a new partnership which will create stronger links to the professional world of ballet for RAD teachers and their students through an exciting programme of events and exclusive experiences.

The programme which will launch in February 2022, following consultation with RAD teachers, will include a series of pre-show talks as part of Birmingham Royal Ballet's Don Quixote UK tour throughout February and March, as well as practical workshops with dancers and staff, offering insights into various aspects of Company life, both on and off-stage.

The programme begins with a focus in the UK but both Birmingham Royal Ballet and RAD are keen to harness digital technology, to reach RAD teachers and students around the world. Birmingham Royal Ballet and RAD have worked together to create a unique programme of opportunities for dance teachers and students, including pre-show talks, insights into the Company's technical departments and choreography and music workshops.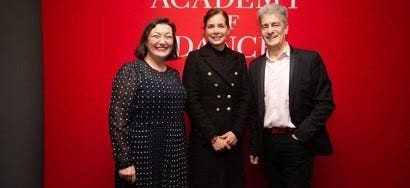 Image credit: photo by Tricia Yourkevich
RAD and Birmingham Royal Ballet both believe that ballet can be enjoyed by everyone, so to mark the beginning of the partnership, they have launched an Instagram Reels and TikTok dance challenge inspired by festive favourite The Nutcracker. The challenge is open to dancers everywhere, to show their best moves to a specially composed piece of Cuban inspired Nutcracker music. Dancers can take inspiration from Birmingham Royal Ballet dancers Hannah Martin, who won a bronze medal in The Fonteyn, RAD's flagship international ballet competition, as well as Javier Rojas, Eilis Small and Emma Price, throughout December. RAD and BRB will be sharing their favourite entries on their social media channels throughout December. You can also head to the RAD's recently launched TikTok channel to join the fun.